Mets News
The two hits managed by the Mets in Saturday's loss to the Nationals were, in fact, one more than the number of wins they'd posted in the last eight games. There's a post-apocalyptic feeling to this team right now. Fans are resigned to the next offensive drought, the next injury, the next loss.
MEANWHILE, Max Scherzer struck out nine over eight innings Sunday and retired the last 10 Mets he faced. Nationals 6, Mets 3, as the Nationals swept the series.
Fake News
Major League Baseball's influenza epidemic — which likely started in the Red Sox's fumigated clubhouse — is spreading. Fans wondering why Mets players are dropping like flies are learning the truth is much worse than expected. Wright, Matz, Lugo, Duda, Flores, Cespedes, Nimmo… nearly a third of the expected Opening Day roster is afflicted by this virulent pathogen. There's no telling whether the disease is man-made or random mutation, but soon there will be no more ballgames played under floodlights.
Punditry
Nielsen ratings for last night's contest dropped off dramatically in Mets households after the fourth batter of the game. That was Daniel Murphy, put on earth to proselytize and to punish the Mets for merely tendering him a qualifying offer after a 2015 postseason in which he hit .328/.391/.724 with seven home runs. Murphy hit his third home run of the 2017 season with three runners on base. The salami was preceded by a weak, stick-out-your-arm hit-by-pitch of leadoff pest Adam Eaton, a Trea Turner infield single on which Asdrubal Cabrera appeared to aggravate a lower-body injury, and a solid opposite-field single by Bryce Harper.
You can hardly blame Mets fans for tuning out at that point, when the offense has been AWOL and about to face last year's Cy Young winner, a heterochromic ace who hadn't allowed a home run all season. Those who stopped watching missed the game that made Michael Conforto a starter for the rest of his career. Conforto crushed the second pitch he saw from Scherzer over the 335-foot sign in the left-field corner: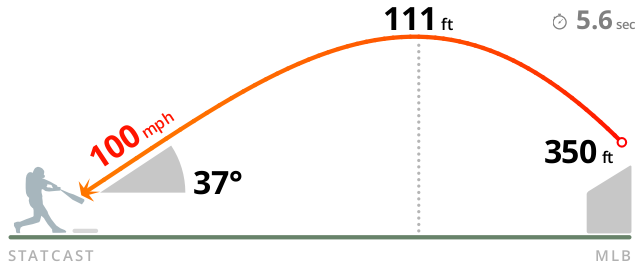 Conforto came up again in the third and laced a single up the middle ahead of a Neil Walker home run. In the fifth inning, he pulled a line drive into right, giving him a hit in every direction for the game. Three-for-three in the first five innings is by no means unprecedented, but doing it against Max Scherzer feels significant. Even when Conforto struck out in his last at-bat, he saw seven pitches and fouled off four of them. Conforto also made a couple of fine defensive plays. If there's a silver lining to this Mets loss, it's that unnamed sources can no longer suggest Conforto needs more seasoning.
Anyone who tuned out following Murphy's grand slam also squandered an opportunity to watch Zack Wheeler recover beautifully. After the dinger, Wheeler retired 21 of the next 24 men he faced, striking out six and walking only two. Yeah, I'm pooh-poohing Wheeler giving up Murphy's blast. Still, it's fair to say he showed efficiency and endurance by going seven innings and throwing 101 pitches on a night it seemed he'd be done early.
Also appearing on the bright-side list for the Mets: Jeurys Familia threw a perfect top of the ninth. Gamecast says he was throwing 95 mph sinkers, but the movement was so extreme one could speculate those are insanely hard splitters. Without overlooking the domestic violence suspension that caused Familia's early-season absence, the Mets are a better baseball team with him in the bullpen.
Social Media
I disagree with Daniel Murphy's grand slam-hitting lifestyle.

— Bill Baer (@Baer_Bill) April 24, 2017
GKR-isms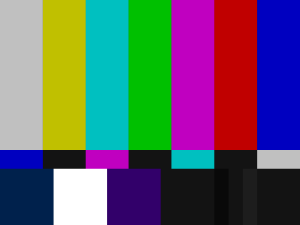 First time I've recapped a Sunday Night Baseball game. The difference between the Mets' three-man booth and ESPN's bloated production — Buster Olney interviewing managers between innings, Jessica Mendoza's glorified sideline-reporter-canned-interviews split-screen with live action, extra-long commercial breaks, talking-head video of the announcers aside action on the field as if we need to see them talk while the game is going on — is jarring. As Mets fans we're used to complaining about the players and the manager. We should never be heard to complain about the best broadcast in the business.
Forecast
A merciful day off. The Mets host the Braves tomorrow night. Get your vacation-day request in for Thursday so you can give Bartolo Colon a standing ovation before his matinee start.
Photo credit: Anthony Gruppuso – USA Today Sports