Remember when the Mets beat the Dodgers in the playoffs two years ago? That was fun! Since then, the two teams have gone in opposite directions. The Mets got to the Wild Card game in 2016 and are now largely playing out the stretch in 2017. Meanwhile, the Dodgers are 42-11 since the start of June and on pace to win 114 games this season. On of the clearest signs that this wouldn't be the Mets' year is when they went to a four-game series in LA and got outscored 36-11. I guess the good news is we're almost sure to see some good baseball played in Citi Field this weekend. The bad news, of course, is that it's the visitors we can count on to provide a good show. There are two national TV games, so don't rely on GKR to get you through this weekend.
WHEN AND WHERE
Game 1: Friday @ 7:10 p.m. from Citi Field (TV: SNY; RADIO: 710 WOR, ESPN Deportes)
Game 2: Saturday @ 4:10 p.m. from Citi Field (TV: SNY & FS1; RADIO: 710 WOR, ESPN Deportes)
Game 3: Sunday @ 8 p.m. from Citi Field (TV: ESPN; RADIO: 710 WOR, ESPN Deportes)
BASEBALL WEATHER
Friday: Scattered thunderstorms late. 50% chance of rain. 11 mph wind. Low of 73.
Saturday: Early thunderstorms should blow over before the game. Party cloudy, 10-20 mph wind, high of 84.
Sunday: Cloudy with chance of rain going up to 60% as the night goes on. Low of 70.
PROBABLE PITCHING MATCHUPS
Friday: RHP Yu Darvish (6-9, 4.01 ERA, 3.06 DRA, .235 TAv, 3.8 WARP) vs. RHP Jacob deGrom (12-4, 3.29 ERA, 2.91 DRA, .234 TAv, 4.2 WARP)
Yu Darvish is bound to get a lot of media attention as he switches leagues for a pennant chase. No better place to make his NL debut than New York. Darvish could easily be better than his 4.01 ERA because he has a massive home/road split since coming back from Tommy John surgery. It's hard to know what to make of this since Texas' hitter park reputation is overrated. Either way, Darvish's strikeout rate has dropped this season. This is the marquee matchup of the series with Jacob deGrom on the mound for the Mets. As everything else seems to be collapsing with the Mets' pitching staff, he, at least, has stayed consistent.
Saturday: LHP Rich Hill (8-4, 3.35 ERA, 4.38 DRA, .248 TAv, 1.0 WARP) vs. RHP Seth Lugo (5-3, 4.53 ERA, 6.67 DRA, .290 TAv, -0.7 WARP)
When the Mets played in LA, I stuck a fork in Rich Hill. He was coming off an injury and below replacement. Then he threw his best game of 2017 to that point against the Mets, striking out eight in five innings. Hill has been on a roll since: 55 strikeouts in 43 innings, versus only 37 baserunners allowed. He's even going deeper in to games after being a strict five inning starter early this season. Seth Lugo got hammered again at the beginning of his last start in Seattle. He's struggled so much that the three consecutive strong innings to end his outing were the bigger surprise. It's something to build off of, at least.
Sunday: LHP Hyun-Jin Ryu (3-6, 3.63 ERA, 4.86 DRA, .284 TAv, 0.7 WARP) vs. LHP Steven Matz (2-4, 5.50 ERA, 6.18 DRA, .299 TAv, -0.4 WARP)
Hyun-Jin Ryu has been relatively healthy this year after missing two whole season, and just making it back is an accomplishment. Ryu has had much more trouble keeping the ball in the ballpark this year, but it's hard to know how much that is due to changes in the baseball while Ryu was injured. He's a lefty with reverse platoon splits for his career, so it will be interesting to see what Terry Collins does with the lineup. Steven Matz looked like he was getting over his massive struggles on Tuesday before Collins left him in an inning too long (aka the Terry special). Matz has allowed an absurd 40 hits in 18.1 innings over his last five starts. Opponents have hit .444/.469/.744 in that span! He's throwing a ton of strikes (66 percent of pitches) but it seems easy to sit on Matz's weaker offerings and pound them.
WHO'S HOT?
Dodgers SS Corey Seager (.940 OPS, five home runs since the All Star break)
Dodgers 1B Cody Bellinger (.990 OPS, five home runs since the break)
Mets OF Michael Conforto (.325/.392/.662 since the break)
Mets OF Jay Bruce (.351 OBP and four home runs on the Mets' road trip)
WHO'S NOT?
Dodgers 2B Logan Forsythe (10-for-54 with 19 strikeouts and 2 extra base hits since the break, but taking most PA from Chase Utley)
Dodgers 3B Justin Turner (8-for-36 with 1 extra base hit his last four series)
Mets 2B Neil Walker (2-for-18 with 7 strikeouts and 3 errors since returning from the DL)
Mets IF Jose Reyes (.526 OPS on the road trip)
WHEN WE LAST MET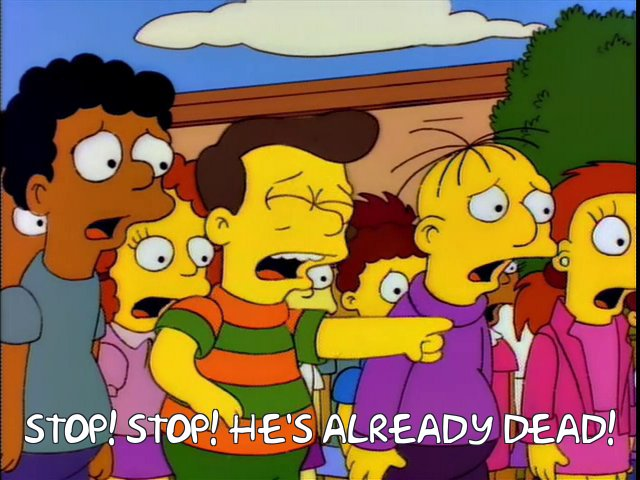 IT'S LITERALLY A 10-DAY DL
Amed Rosario started all three games in Colorado. Let's see if he gets a rest day and whether Twitter melts down over it.
Hansel Robles, on the other hand, might be getting a bit more than a rest day. The reliever, who had a disastrous outing Thursday against the Rockies, complained postgame of numbness in his fingers, which, you know, not great.
NOTABLE QUOTABLES
"This is going to be a challenge for me, and I loved to hit when I was in the American League, as I went out there and had fun," Darvish said. "But you have to hit every time you go out there [in the NL]. There is a little concern about it, but this is the first challenge and we will see what happens."
"I've never thrown a pitch like that," Robles said after his wild pitch walkoff walk Thursday. Jay-Z has.
Photo credit: Jasen Vinlove – USA Today Sports