WHO WON:
The Sunday Mets, of course!
WHAT HAPPENED, BRANDON NIMMO SAVES THE DAY EDITION:
Approaching their final out on Sunday, the Mets had found themselves with their asses in the jackpot once more. Having spent 96 percent of their outs with nothing more than one run to show for it, the Mets were nearing defeat at the hands of Clay Buchholz & co. Things were sad. Things were bleak! Even with Joses Reyes and Bautista combining to lower the deficit to one, there was no reason to believe it would result in anything more than a classic Met-tease. "Ah shucks, we nearly got 'em this time! Come back tomorrow, we'll definitely do better!"
And, to be honest, the Mets didn't need to go to this length to ensure another viewer would return. It might've just been easier to play the video of Jason Vargas, who started Thursday, randomly getting thrown out. As a matter of fact, make it into a game! Promise that one random Met will be thrown out each game. Extend the sample to include ownership. Ensure the Wilpons are seated in the dugout. Make it less random. Like a lot less random.
But I digress. The bottom-line? It looked extremely rocky for the Metro-nine. Surely, they would not overco — wait, who is that walking to the plate?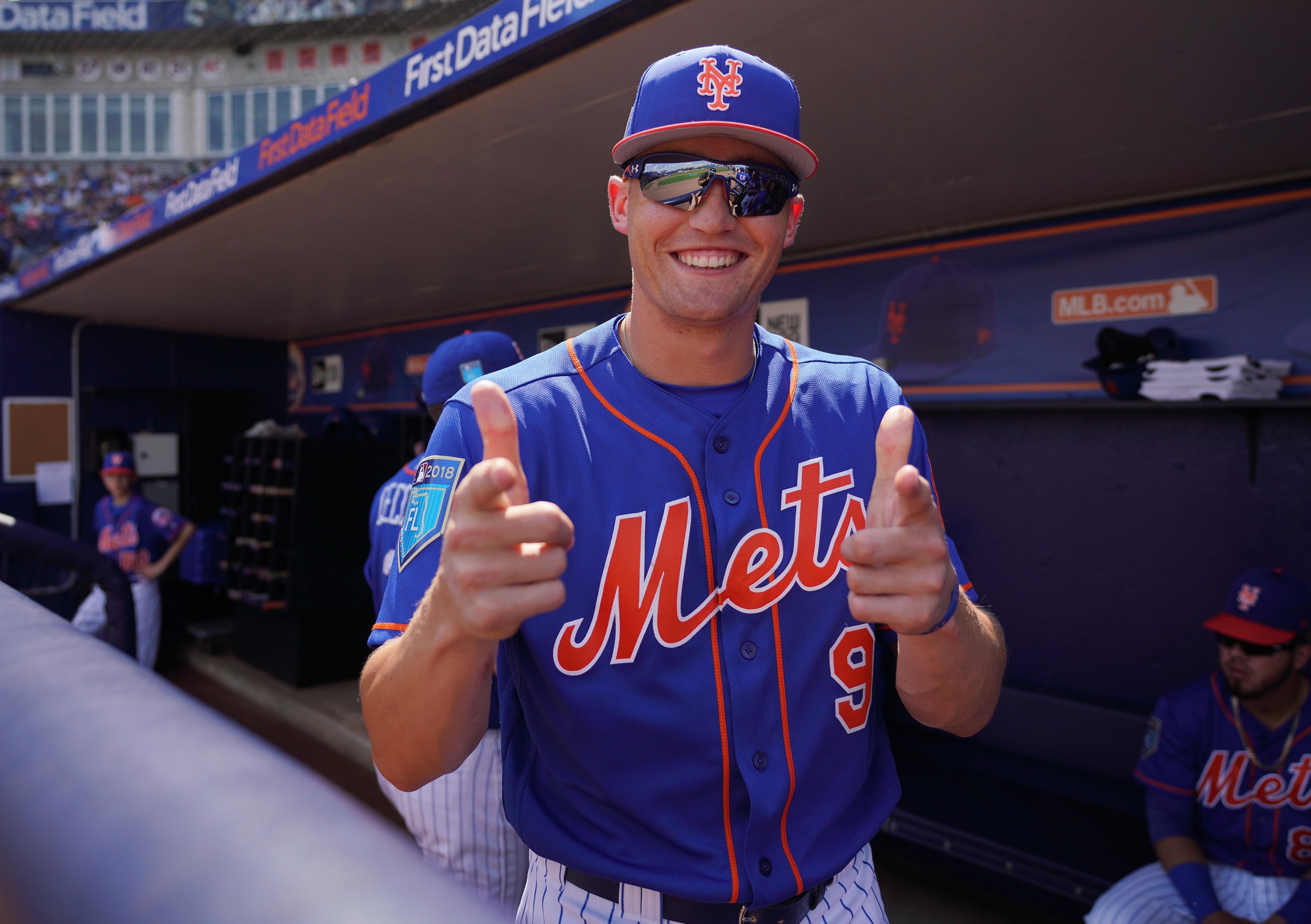 Is…is that non-fiction Rube Baker. Is that the 'Smile Seen for Miles'?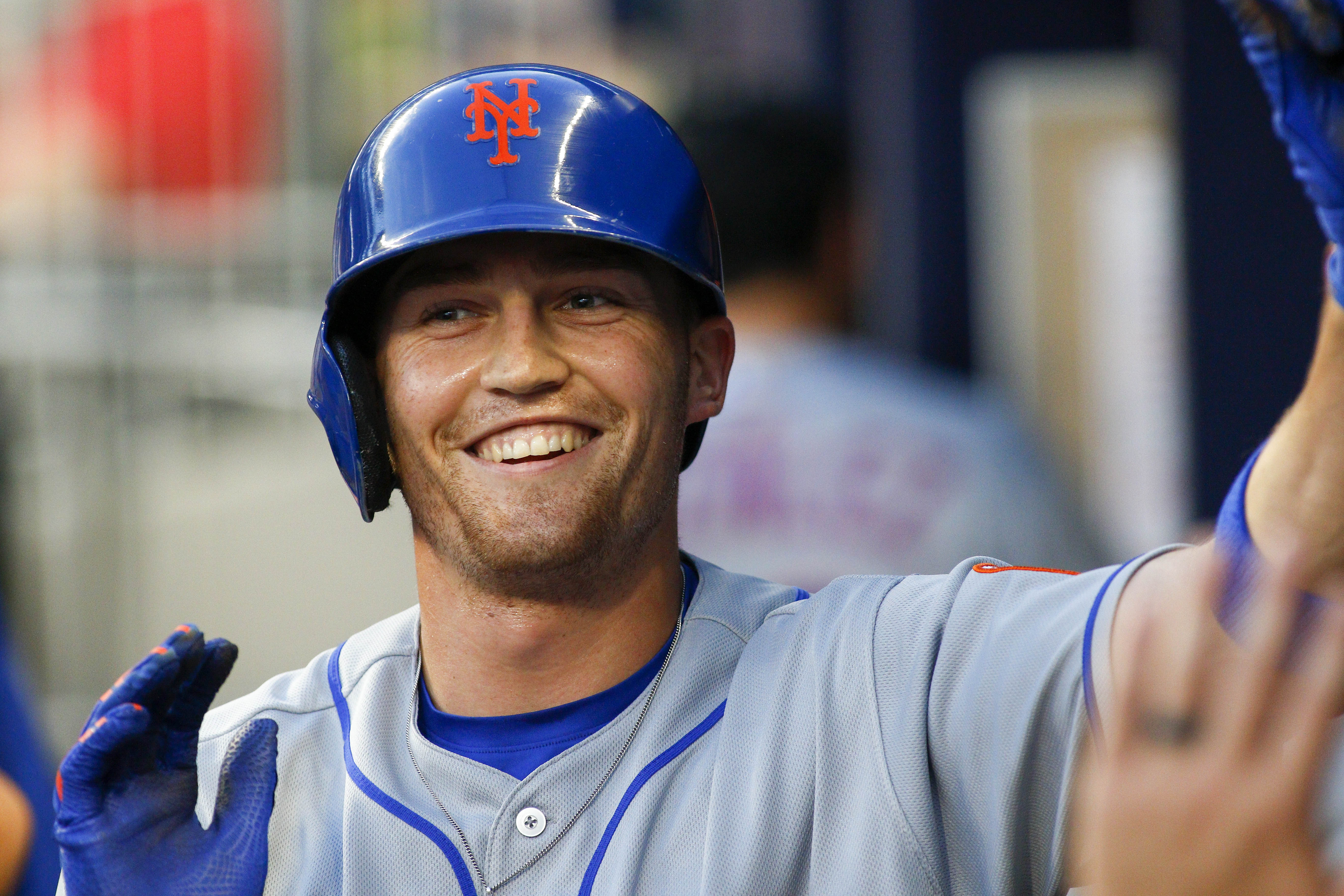 By God, it is! It's Brandon Nimmo! Our only good and true hope. He is here to save the — oh, he already homered? Oh, wow that was quick. He did save the day.
All told, Nimmo did more than just homer on Sunday. As all players must, Nimmo finished a triple shy of the cycle as he went 3-5. With that outing, Nimmo raised his 2018 slash to an impressive .274/.402/.565 in 204 plate appearances. We've always known Nimmo has a knack for getting on base, but 40 percent of the time? It really cannot be overstated how impressive that is. Oh yeah, and don't forget, now Brandon Nimmo is utilizing his power. Oh, and another thing, those power numbers? Well they might be influenced by his ability to leg out triples. Because, you know, he runs well.
What I'm trying to say is that Brandon Nimmo is the hero we need, though maybe not the one the Mets deserve. I long for the day when Nimmo is joined in the outfield by a healthy Yoenis Cespedes and funk-free Michael Conforto. That will be an outfield to be reckoned with.
WHAT HAPPENS, TODAY:
The Mets head to Colorado to face Tyler Anderson and the Rockies. The Rockies have been scuffling of late, and Jacob deGrom is as good a candidate as any to help that aid the survival of that narrative. It's a four-game set into which the Mets carry a two-game winning streak.
Photo credits: Joe Camporeale/Jasen Linlove/Brett Davis – USA Today Sports